Custom Cut Rug Pads are made with a non-slip material that provide:
Anchors rugs in place, preventing it from slipping or buckling.
Extends the life of area rugs by protecting it from hard surfaces underneath.
Provides a barrier for dirt and dust, making it easier to vacuum out.
Provides a softer, more comfortable surface for sitting and walking.
Read About The Benefits Of Different Rug Pads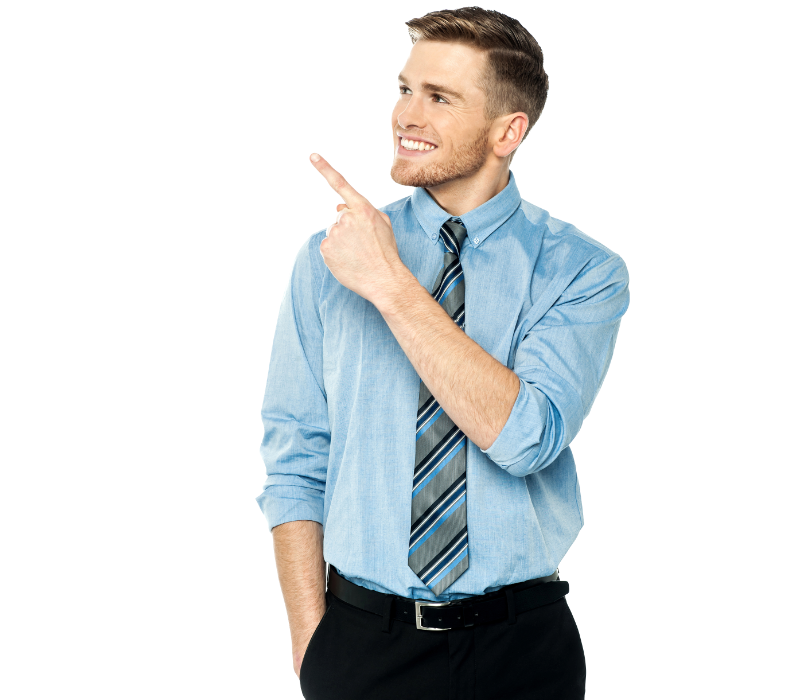 Get your Rug Pad Cutting Done Smoothly & Efficiently to your Total Satisfaction
It's time to expect more when you hire Premier Carpet Service:
1
CUSTOMER REVIEWS
---
In the age of the internet, pretty much no one pays for a service without doing some research online first. Take advantage of PREMIER CARPET SERVICE online customer reviews prior to scheduling a carpet cleaning service. You are not going to be disappointed!
2
FRIENDLY & PROFESSIONAL
---
Our friendly PREMIER CARPET CLEANERS keep you updated every step of the way and you'll even get a names of our team before they arrival so you're greeted by familiar names.
3
STRAIGHTFORWARD PRICING
---
Be aware that the cheapest option isn't always the one you should choose. PREMIER CARPET SERVICE has enough experience and positive reviews. You get what you pay for, so don't go for a dirt-cheap option that won't give you good results. The best option may not be the "cheapest" overall, and we at PREMIER affordable price.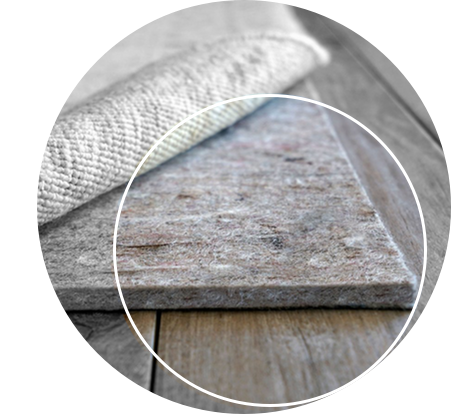 SUPER LOCK RUG PADS
The BEST pad, anchors your rug firmly to the floor
Superior Lock weds lush cushioning with one-of-a-kind, high-performing checkered natural rubber backing. It anchors your rug firmly to the floor while providing a thick layer of cushioned support to preserve your rug's beauty and extends its life.
Superior Needle-punched felt surface grabs and holds your area rug, promoting rug evenness while preventing bunching, creeping, and curling at corners. A Rich, dense felt core helps soften rug feel while preventing floor damage. Grooved natural rubber backing grabs floor and prevents rug movement.
Our signature 12-ounce jet black natural rubber backing is reinforced with an additional 5 ounces/square yard of heat-pressed natural rubber face coat. This second coating reinforces non-skid properties while preventing premature flaking and deterioration common to many low-cost latex pads.
BEST FOR: Polyurethane and other glossy floor finishes prone to staining with PVC, vinyl, and plastic padding.
FELT RUG PADS
For larger rugs that do not need a non-slip pad
Felt rug pads offer a dense, comfortable layer of cushion for larger rugs that do not need a non-slip pad. Our felt rug pads are available in three different thicknesses; 1/4", 1/3", and 7/16", so you can choose how much cushioning you want.
The benefits of felt rug pads include:
Floor Protection: Felt rug pads protect floors from dents and scratches from heavy furniture legs and prevent abrasions from rough rug backings. Certain rug types, especially handmade and jute, can scratch floors and should always be paired with a felt rug pad.
Rug Longevity: Felt rug pads will help prolong your rugs life by alleviating stress from foot traffic and everyday wear and tear. They also serve as a protective buffer from dirt, the number one cause of rug degradation.
Insulation & Soundproofing: Felt rug pads offer insulation and act as a dense sound barrier to mute floor noise, great for multistory homes and apartments.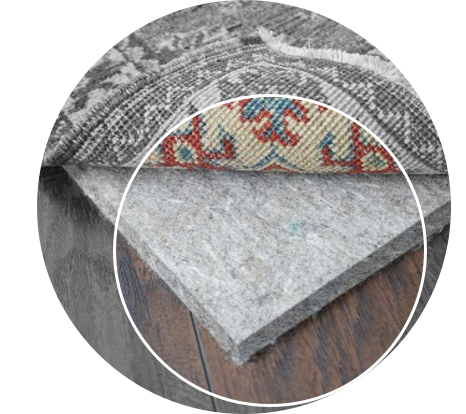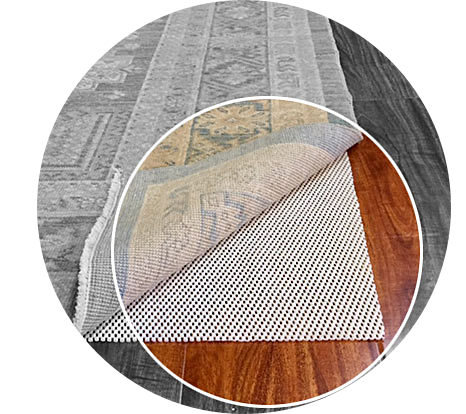 RUBBER RUG PADS
For small rugs and runners in high-traffic areas
The solution for rugs bent on slipping and sliding in high-traffic areas, Rubber rug pads is our best-gripping rug pad yet – and better grip also means better floor protection. Its waffle design facilitates airflow between rug and flooring and lends a comfortable level of cushioning. Yet it's thin enough to hold rugs fast and keep them lying flat.
Made with over a pound of natural rubber per square yard, this pad is denser and heavier than comparable latex and PVC pads and has been carefully designed to overcome problems associated with low-quality padding such as floor scratching, stripping and staining.
BEST FOR: Stubbornly mobile small rugs and runners in high-traffic areas; hot and humid climates.
Type of Rug Service Requested
We've seen it all! We've done it all! We've conquered it all!
Rug Serging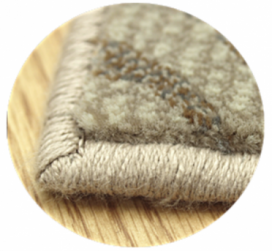 Serging is the process of sewing yarn to the edges of rug or carpet in order to make it an area rug.
Color Restoration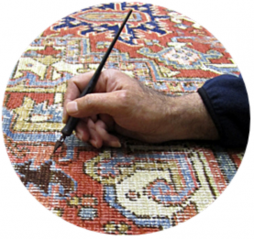 When your beautiful rug has been discolored by the sun, pet urine, or spills, you can trust our experts to restore your rug to its original glory.
Rug Binding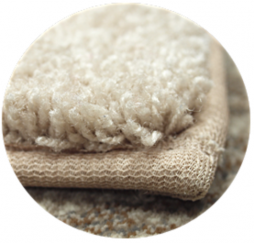 Binding can treat the edges of custom rugs/carpets with several attractive options, one of them is binding.
request service & get a FREE quote!
We Look Forward To Serving You!?
Contact us!