Top-Rated Rug Cleaning Service Near You
We Treat Your Rugs As If They Were Our Own!
In our Premier Rug Cleaning Care Spa, your rugs are treated to a luxurious cleansing that gently removes the imbedded soils, brings the colors back to life and restores the soft textures you remember from when they were new. We also offer FREE pick-up & delivery and providing rug cleaning & restoration in Chicago metro area. When you need rug cleaning and repair in Chicago and its suburbs, look no farther than Premier Carpet Service!
A Luxury Spa for Your Heirloom Rugs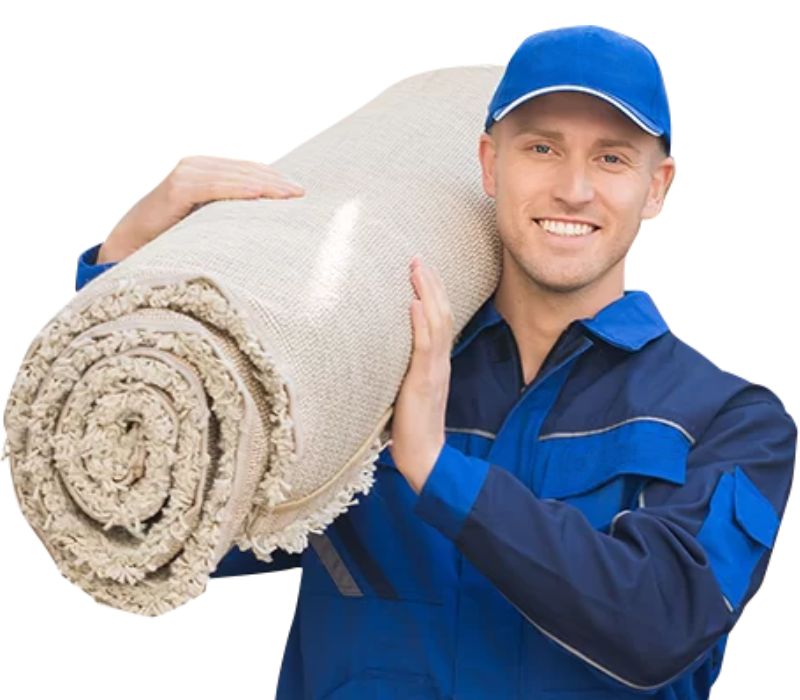 Get your Rug Cleaning Done Smoothly & Efficiently to your Total Satisfaction
It's time to expect more when you hire Premier Carpet Service:
1
CUSTOMER REVIEWS
---
In the age of the internet, pretty much no one pays for a service without doing some research online first. Take advantage of PREMIER CARPET SERVICE online customer reviews prior to scheduling a carpet cleaning service. You are not going to be disappointed!
2
FRIENDLY & PROFESSIONAL
---
Our friendly PREMIER CARPET CLEANERS keep you updated every step of the way and you'll even get a names of our team before they arrival so you're greeted by familiar names.
3
STRAIGHTFORWARD PRICING
---
Be aware that the cheapest option isn't always the one you should choose. PREMIER CARPET SERVICE has enough experience and positive reviews. You get what you pay for, so don't go for a dirt-cheap option that won't give you good results. The best option may not be the "cheapest" overall, and we at PREMIER affordable price.
Each time you will have our rug cleaning service you will be positively surprised by the quality job and professionalism of our technicians.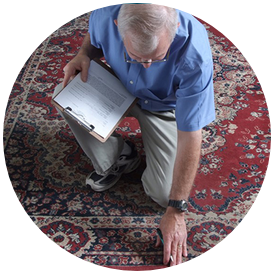 STEP 1: Inspection
Once your rugs arrive at the cleaning facility, the rug, face, back, sides, and fringe are all carefully inspected.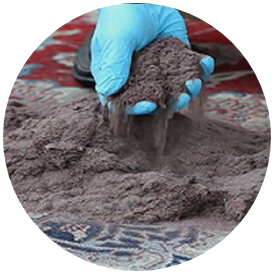 STEP 2: Dust and Vacuum
After inspection, your rug is vacuumed and put through a dusting machine. This exclusive process starts with the machine that gently shakes your rugs to remove the sand, soil, and other loose matter that accumulates over the years and embeds itself deep into your rug.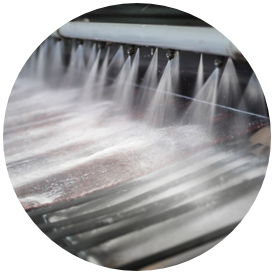 STEP 3: Washing
After dusting, the hand washing process begins. Both the back and front of your rugs are carefully hand washed. This process ensures the removal of most common odors and residues.
STEP 4: Centrifuge Pre-Dry
After washing, the use of an exclusive centrifuge process extracts excess water from your rugs.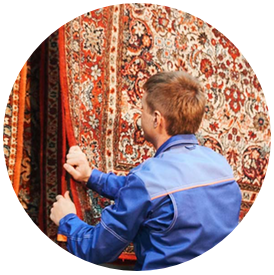 STEP 5: Controlled Dry
Then, your rugs are hung in a special drying room. This dries your rugs in a temperature and humidity controlled environment which can take anywhere from 6-12 hours.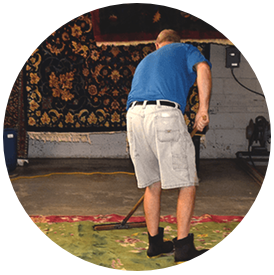 STEP 6: Final Touches
After drying is complete, your rugs and fringe are brushed and vacuumed. At this point, there is a final inspection to make sure small stains were not missed during the washing process. We do everything possible to make sure your rug is cleaned without damaging the integrity of the material. Once the final inspection is complete, your rug is brought back to our store and is ready for pick up.
Type of Rug Service Requested
We've seen it all! We've done it all! We've conquered it all!
Rug Serging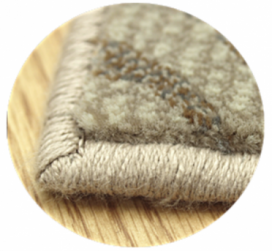 Serging is the process of sewing yarn to the edges of rug or carpet in order to make it an area rug.
Color Restoration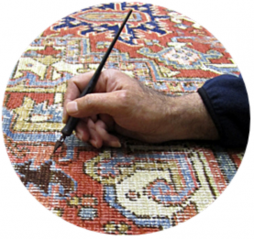 When your beautiful rug has been discolored by the sun, pet urine, or spills, you can trust our experts to restore your rug to its original glory.
Rug Binding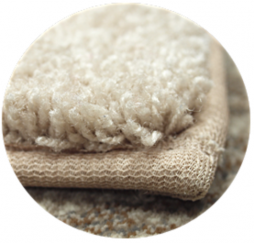 Binding can treat the edges of custom rugs/carpets with several attractive options, one of them is binding.
request service & get a FREE quote!
We Look Forward To Serving You!?
Contact us!